'I was a JAG extra!'
Seven Nightly News reporter Monique Wright joins JAG in an Australian Adventure.
First appeared in TV Week February 12, 2000.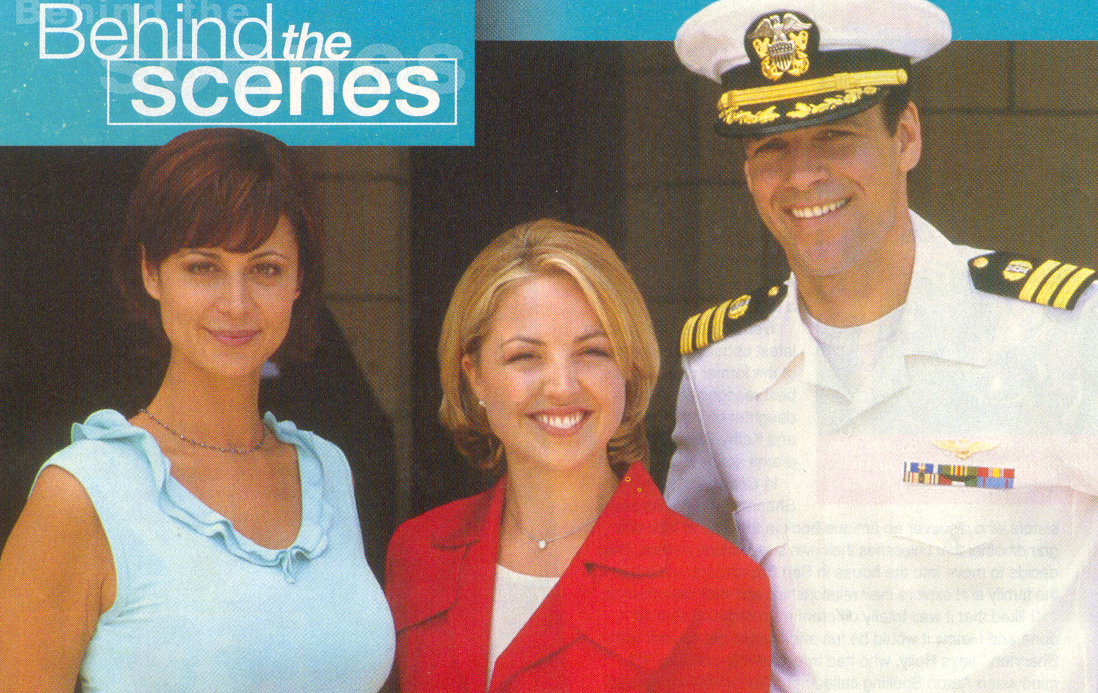 Monique Wright between Catherine Bell & David James Elliott
"Action!" called the director. "Oh my god, what are my lines!" were the only words actor-for-a-day Monique Wright could muster.
"I didn't learn my lines because I thought they would change! Luckily enough, something came to me and I went for it."
Monique's inauspicious debut in television drama came when JAG producers offered to write a part in the special Australian episode for a reporter from Channel Seven - the network that screens the show in Australia.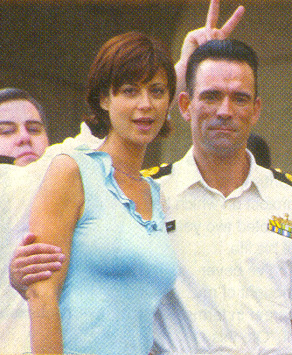 Apparently, Monique told Patrick Labyorteaux that giving "bunny ears" in photos is customary in this country. Here is the result!
"The script is very Australian, with lots of 'G'days' and 'sheilas'," says Monique.
"I think I am the only blonde - and the shortest person - in the episode! It isn't really glamorous, though, or spontaneous," she says of working on a TV series.
"And there was a punch-up scene - if I was reporting on that, I'd be up at the back!"
As for giving up that day job?
"Not today! I have to get back to the newsroom at Seven - although I think I could get used to the catering!"
---
First appeared 8th February, 2000